Feb 2023 EVENT: Plastindia 2023-11th International Plastics Exhibition
Exhibiting Date: 1-5th Feb, 2023
Exhibiting Locating: New Delhi, India
Booth No.: Hall 14 FP-10
Our Company Exhibiting Products:
PC multiwall hollow sheets extrusion line, PC PMMA solid sheet extrusion line, HDPE extra width geomembrane extrusion line, PP PS PET HIPS sheet extrusion line for thermoforming, ABS HIPS PC PMMA sheet extrusion line, GPPS PS PC PMMA lighting panel sheet extrusion line, PP hollow profile sheet extrusion line, HDPE sheets & T-grip sheets & geocell sheet extrusion line, rigid PVC sheet extrusion line, PVC celuka foam board & free foam board extrusion line etc. The exhibition shows pictures are as follows:
Exhibition Introduction:
Plastindia series of exhibitions under the aegis of Plastindia Foundation stays as a permanent date in corporate calendars across the world, providing investors and industrialists with a compelling doorway to global markets of commerce and success. 10 exhibitions old, today, Plastindia has grown into a global experience, covering the entire gamut of plastics producers, processors and users of plastics, and it witnesses intense participation by both Indian and International Plastics Fraternity. The Plastindia editions have transformed marketing opportunities into convincing sales potential, and have empowered businesses, big and small, with the stamina to compete during tough economic times.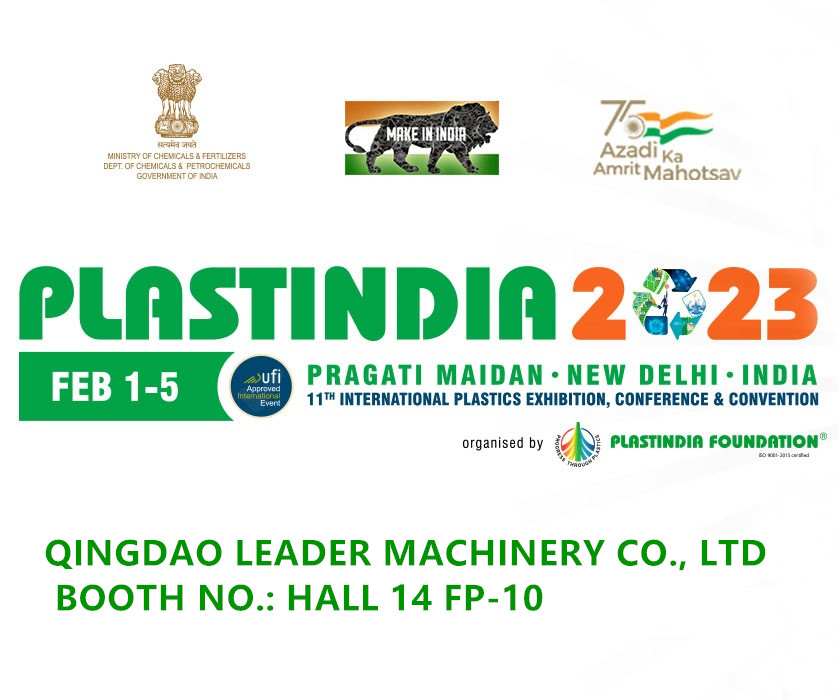 ---
Post time: Feb-02-2023