Exhibition introduction
"Plasteurasia 2021 Istanbul Rubber and Plastic Exhibition" was held at Istanbul International Convention and Exhibition Center, Turkey from December 01 to 04, 2021. The exhibition is organized by Istanbul Exhibition Company. The Turkey Plastics Exhibition was founded in 1994 and the exhibition is one year. one term. According to the statistics of the organizer, a total of 1,234 companies from 44 countries and regions including China, Germany, France, Italy, the United Kingdom, the United States, Canada, and Japan participated in the exhibition, with an exhibition area of ​​more than 100,000 square meters. It attracted 47,306 professional visitors from 88 countries and regions. The exhibition has great influence locally and even in the world. It is currently the only local professional exhibition for the plastics industry in Turkey, and it is an ideal way for Chinese plastics companies to enter the Turkish market.
Exhibiting Range
1)Rubber and plastic machinery: injection molding machine, blow molding machine, extruder, film blowing machine, casting equipment, braiding machine, rubber machine, mixing equipment, calendering equipment, etc.
2)Auxiliary machinery: plastic auxiliary machinery, manipulator, plastic and rubber recycling equipment, testing equipment, post-processing equipment, instrumentation
3)Raw materials: plastic and rubber raw and auxiliary materials, additives and semi-finished products, inks, particles, adhesives, etc.
Our Company Exhibiting Products:
PC multiwall hollow sheets extrusion line, PC PMMA solid sheet extrusion line, HDPE extra width geomembrane extrusion line, PP PS PET HIPS sheet extrusion line for thermoforming, ABS HIPS PC PMMA sheet extrusion line, GPPS PS PC PMMA lighting panel sheet extrusion line, PP hollow profile sheet extrusion line, HDPE sheets & T-grip sheets & geocell sheet extrusion line, rigid PVC sheet extrusion line, PVC celuka foam board & free foam board extrusion line etc. The exhibition shows pictures are as follows: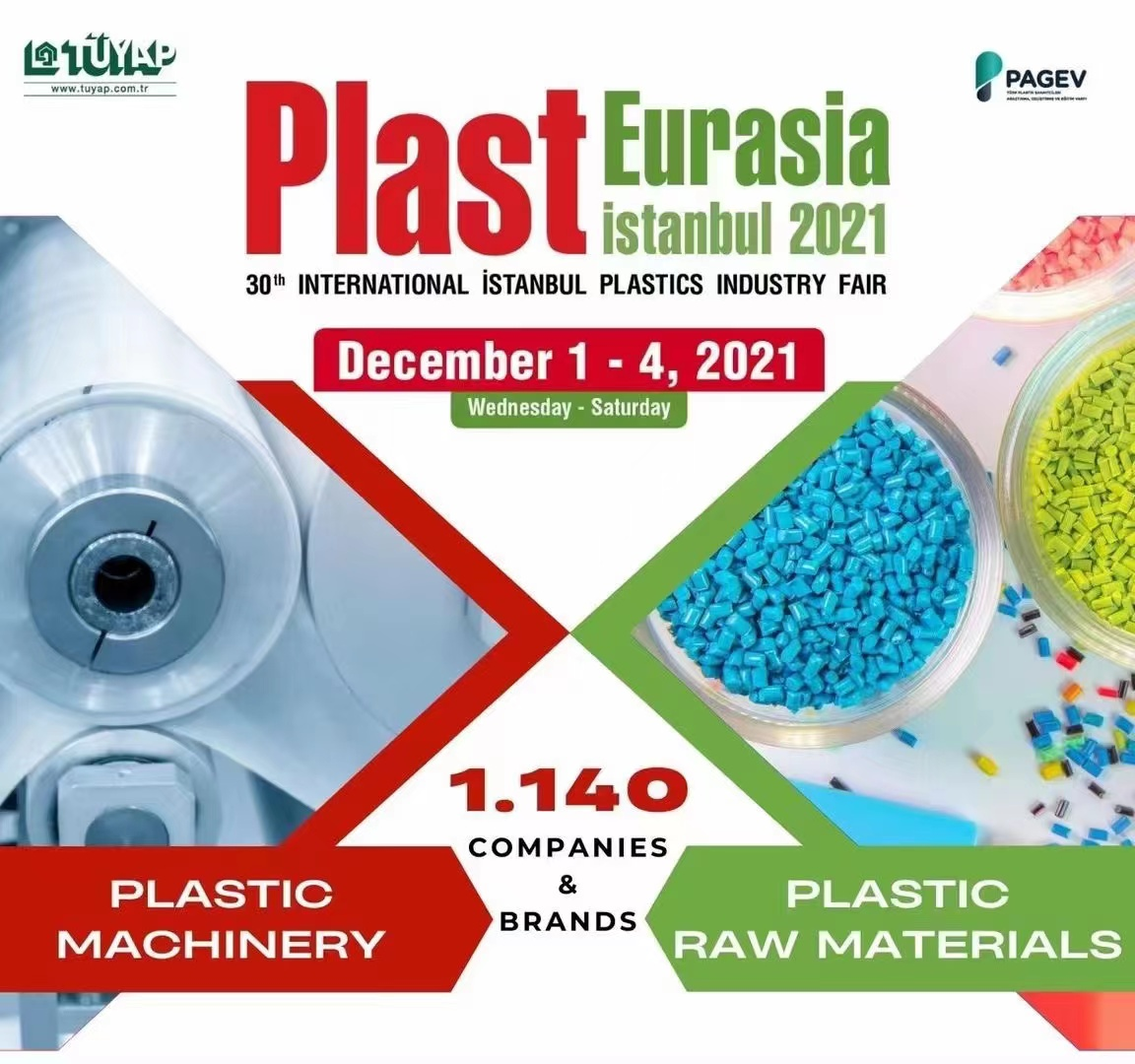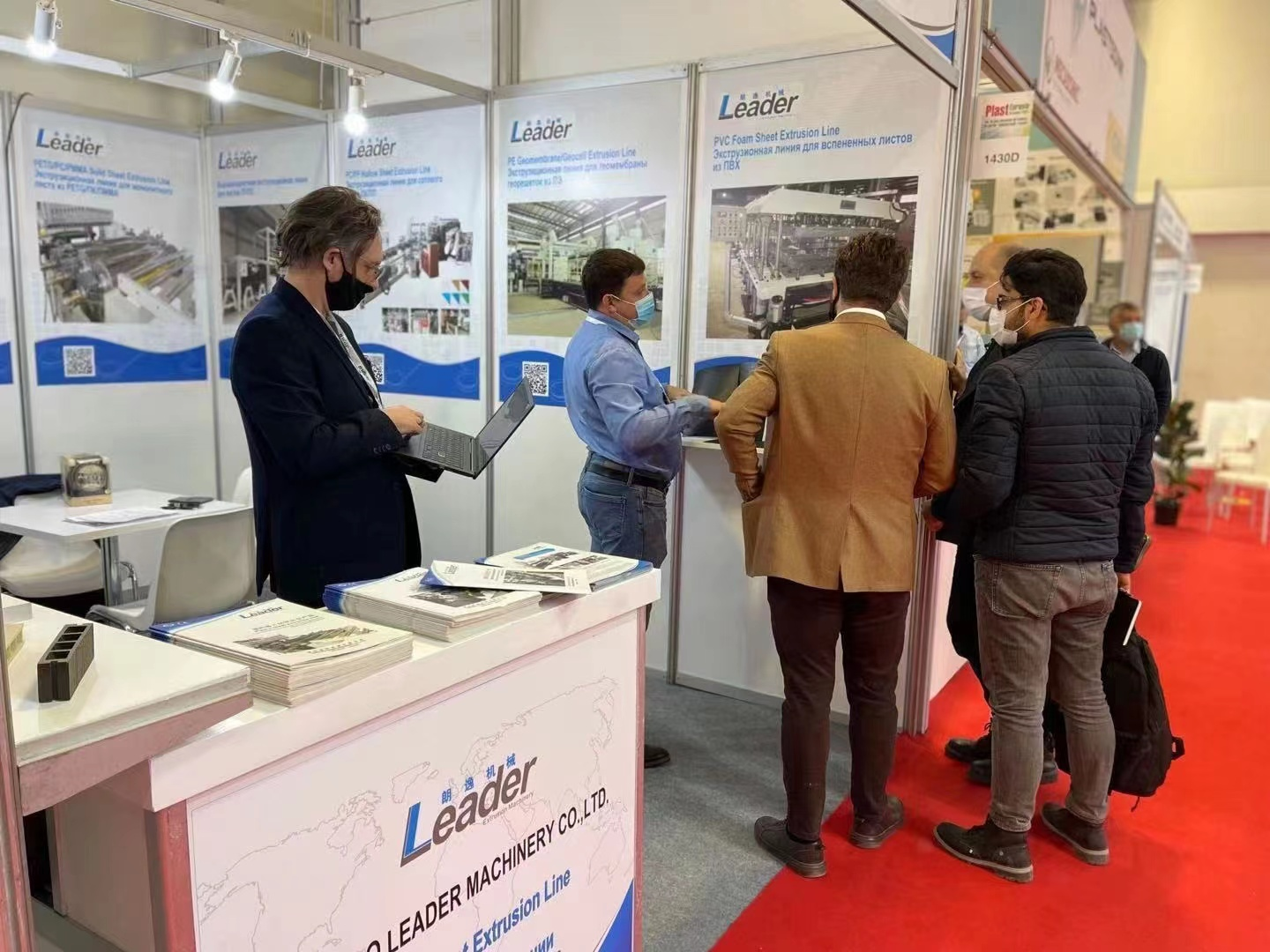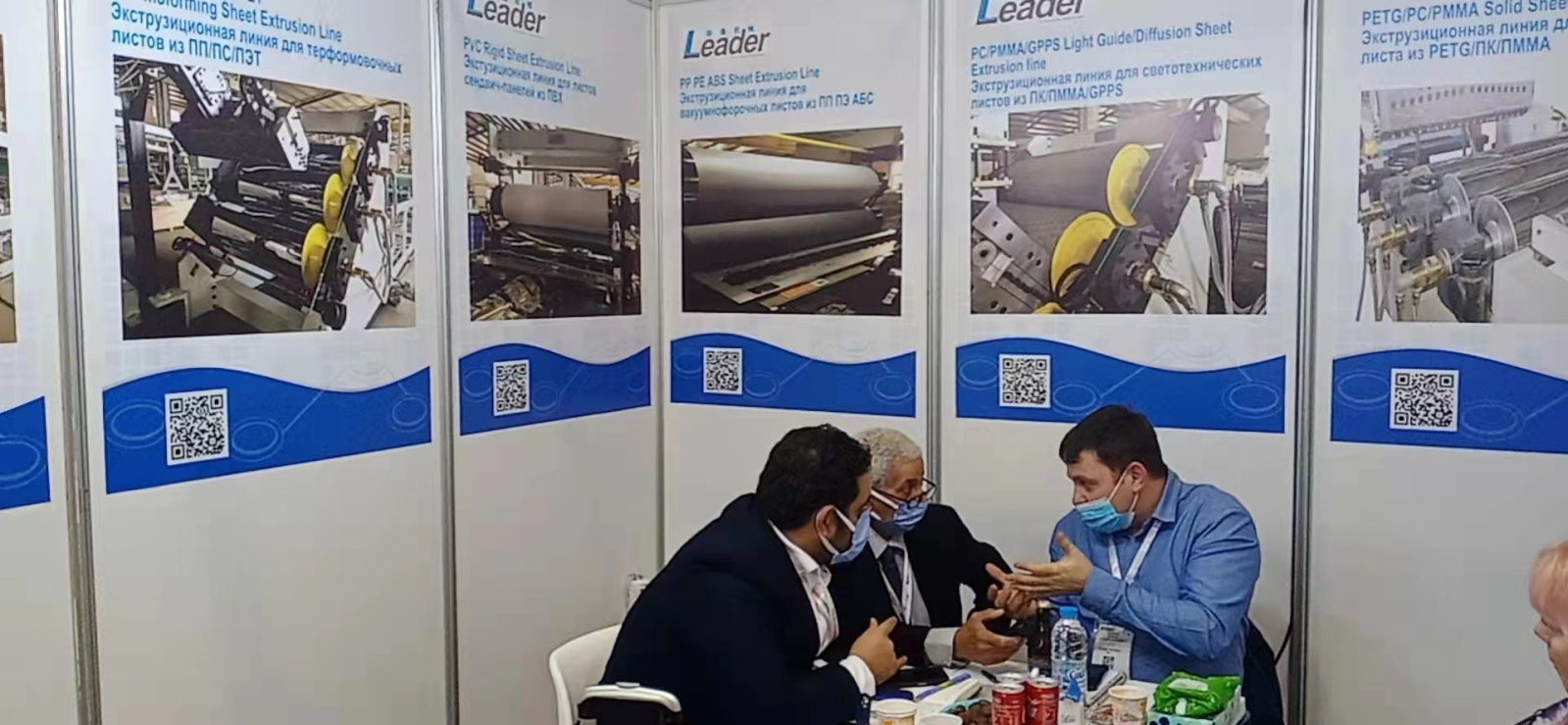 ---
Post time: Apr-09-2021